YouTube: Watch videos together
Watch videos together with the direct YouTube integration with Shardings. Entertain your participants with buffer-free videos!
---
Launching YouTube
Launching YouTube within Shardings is super easy. Click on the YouTube icon on the right side of your screen. Paste your video link and hit Play!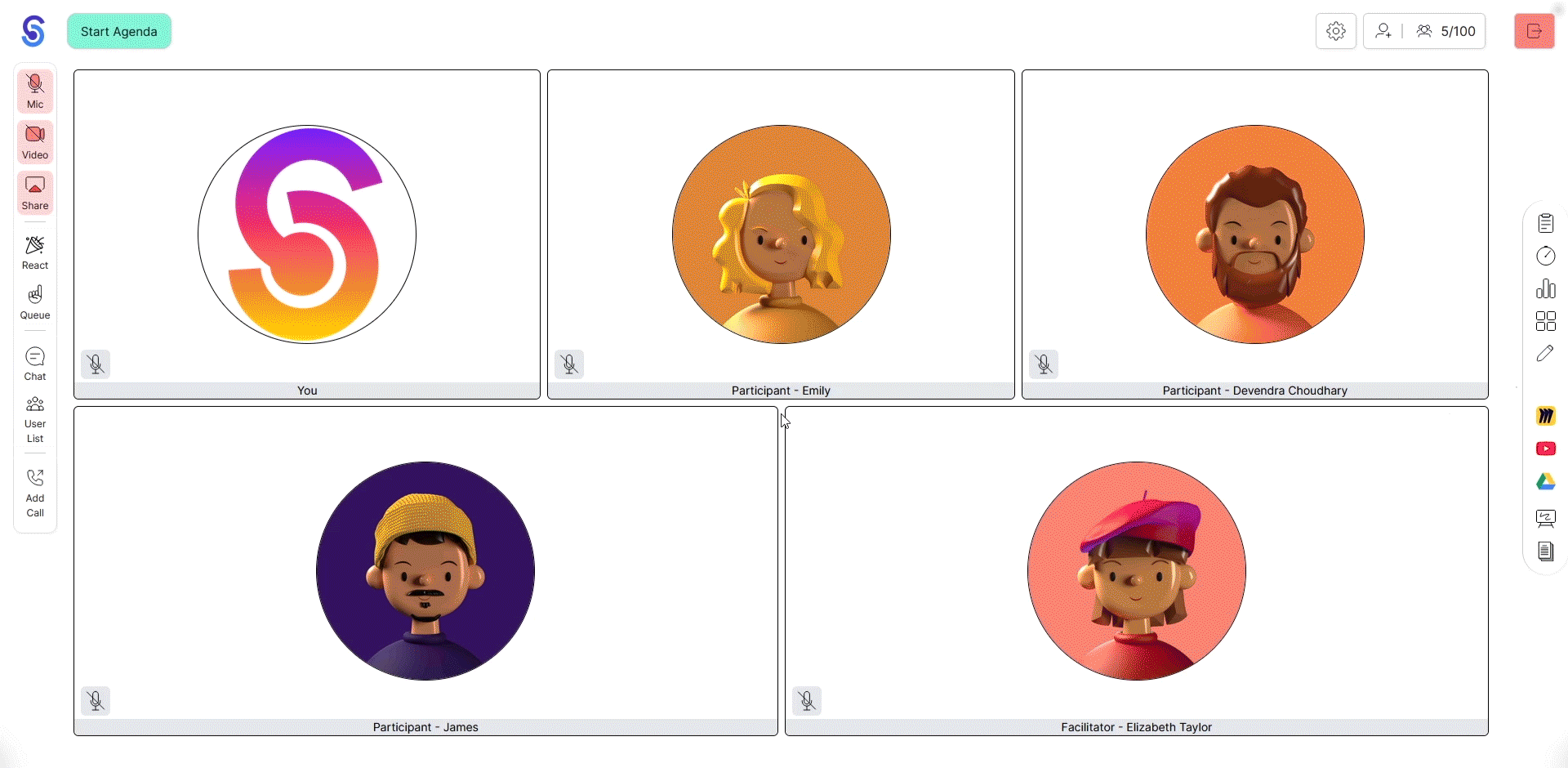 ---
Multiple Queued Videos
Easily queue multiple videos in the tabs or simply add a new one without losing the previous one.
---
Are videos synchronized for all participants?
The Facilitator has the ability to synchronize the video for all the participants. This is super helpful when only a specific part of the video needs to be shown to everyone.
---