Design Your Waiting Room
Designing your waiting rooms can do wonders for your participant's mood and energy. Freestyle your waiting rooms and uplift everyone! 🎨
Waiting Rooms are the first thing that your guests will be putting their eyes on, so make sure to make it a delightful sight.
Divided into 4 parts - after creating or editing your room, design your waiting room like this:
---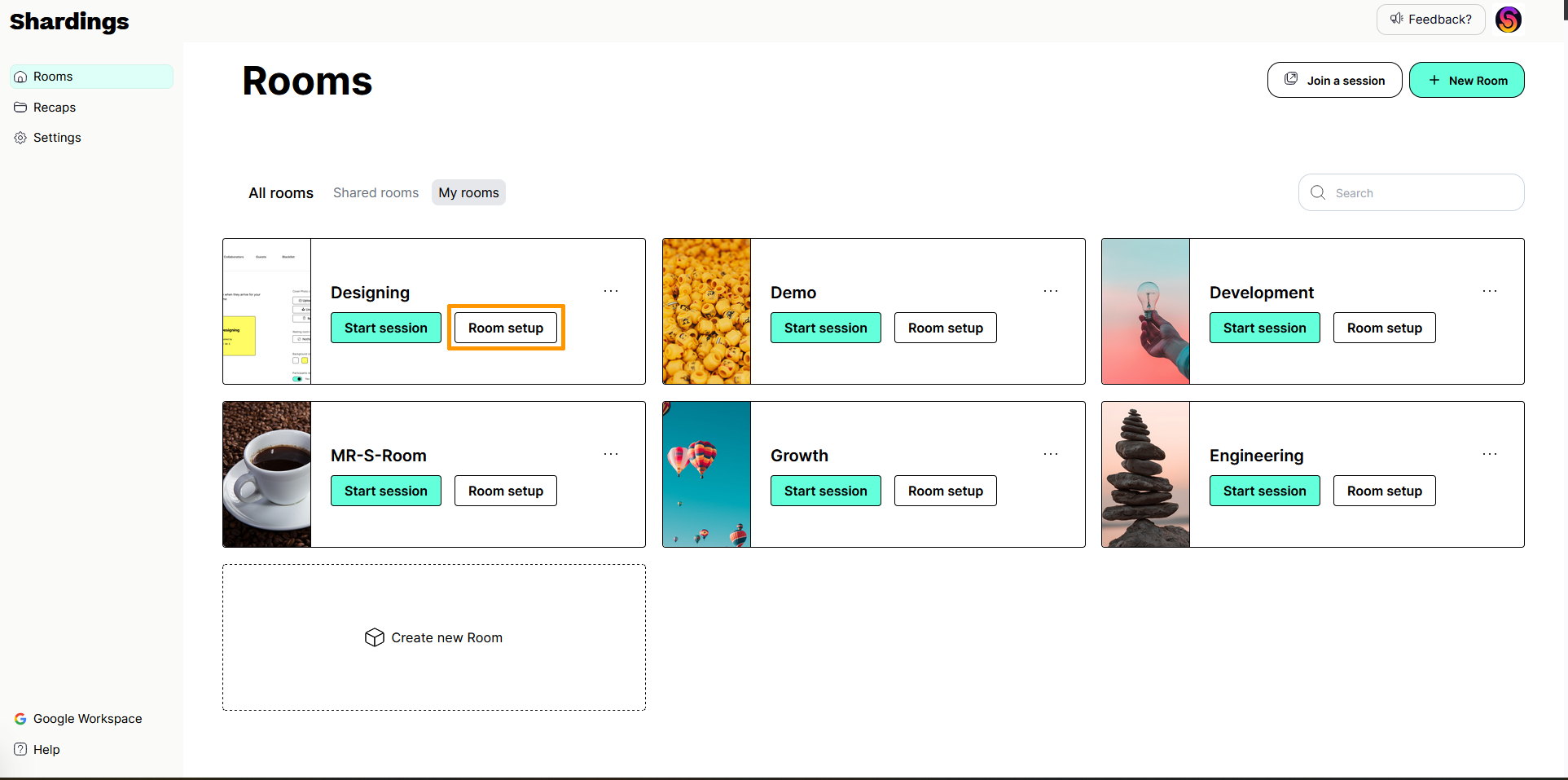 ---
Quirky Cover Image 🖼️
Put on an attractive cover image in your Waiting Room to set the mood just right! Either upload an image or a GIF along with your name as well as the room's name.
Like this: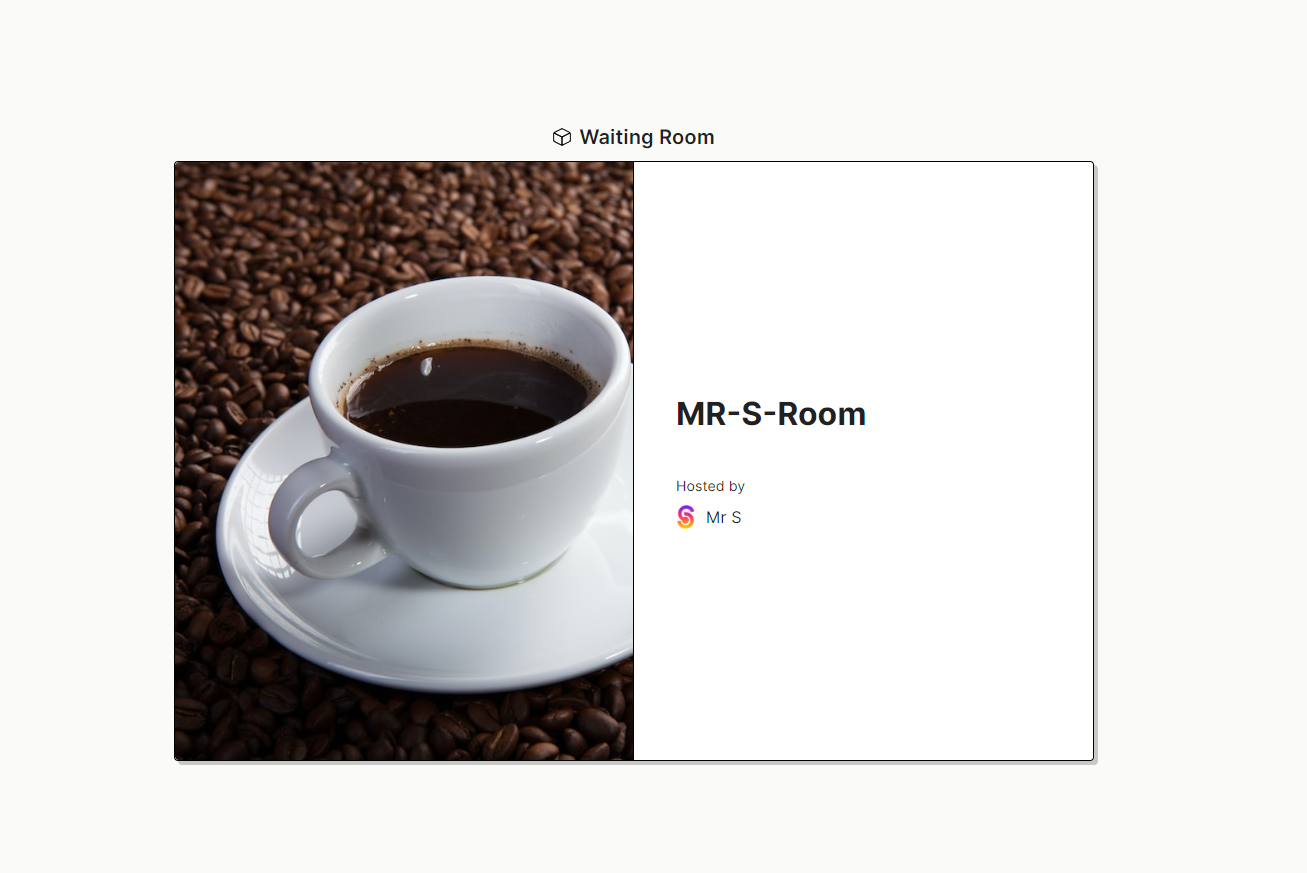 Click on 'Upload an Image' to add your cover image and select the image/gif you want to set on your room.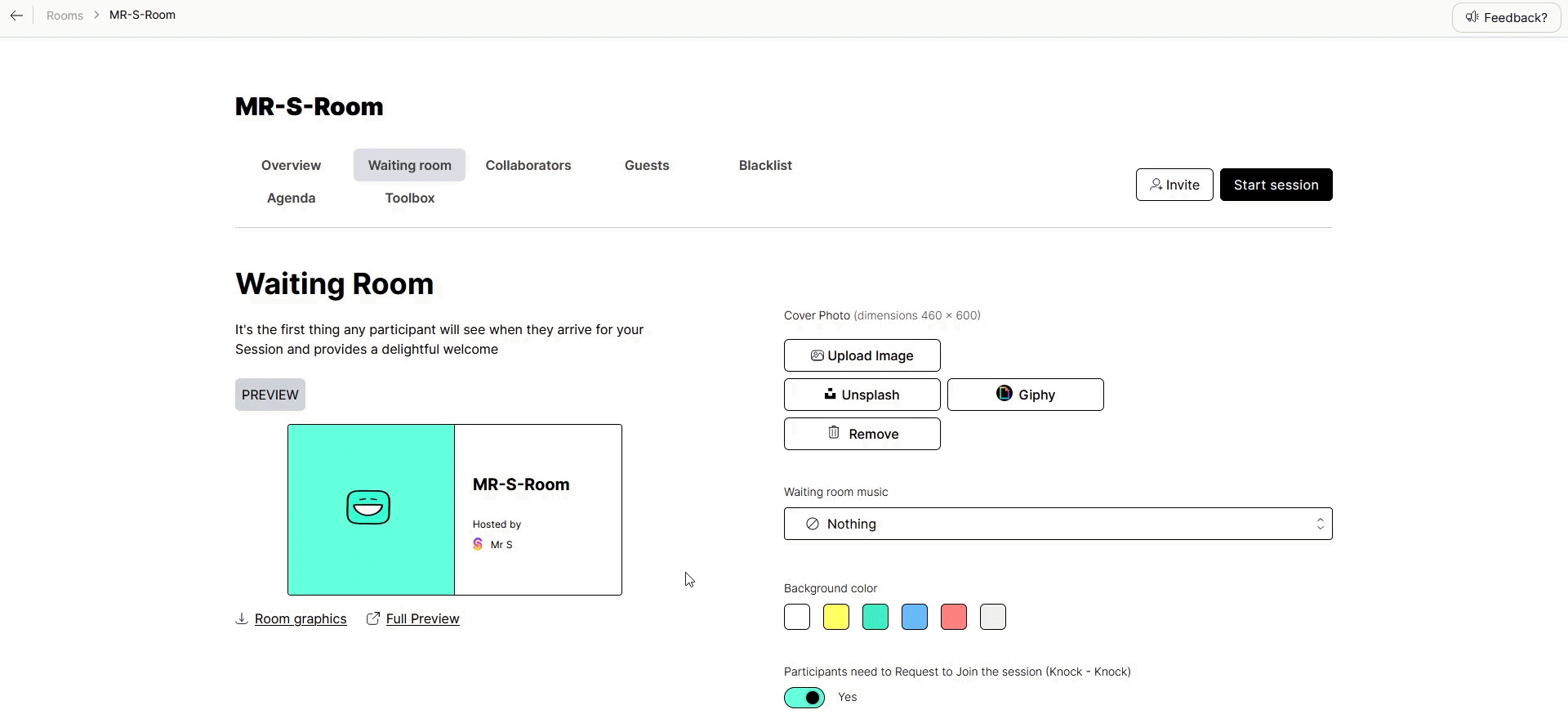 Upload either JPEG, PNG or GIF (size recommended: 400x600px). You can crop your image of any resolution for the perfect fit!
Once finalized, click 'Save' and it's done!
---
Catchy Waiting Music 🎶
Add life to your Waiting Room with some catchy music and build up the whole atmosphere!
Choose from our collection of tunes and audio clips and transform the awkward silence into a soulful, upbeat or jazzy mood.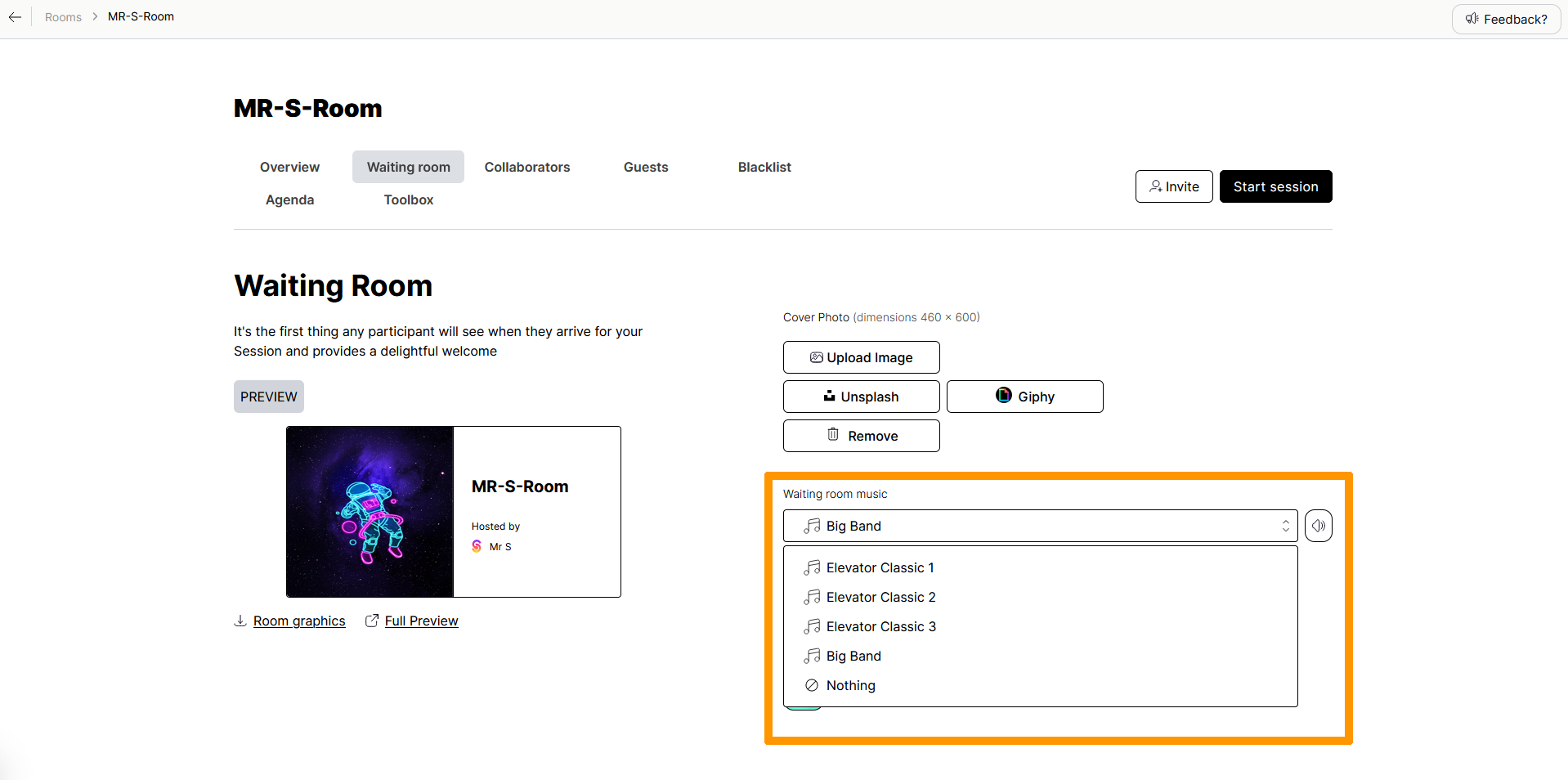 ---
Knocking (Privacy) ✊🏻
Keep the unwanted guests outside the room by turning on the Knock! Knock! Feature.
Enable this to let users request to join, and wait till you let them.
Disable this to let users join without requesting and directly enter.
Toggle ' Request to join ' on the bottom to enable or disable this setting.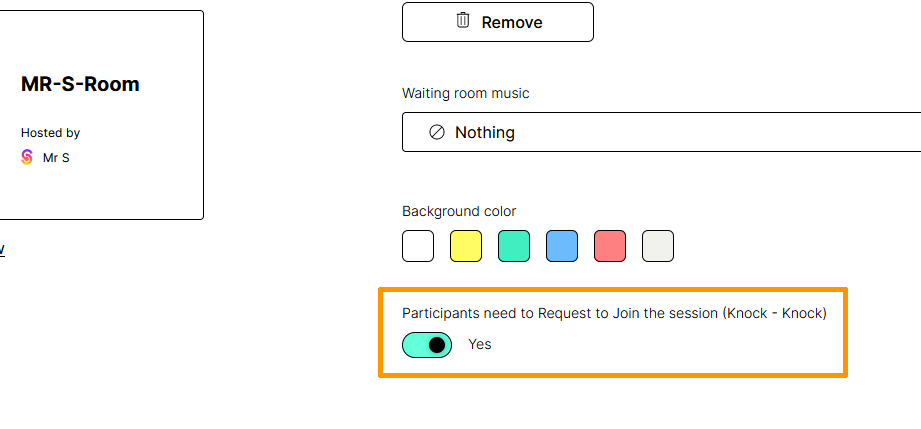 (Knock-knock setting in Room Setup page)
---
Previewing Your Waiting Room 👀
Preview your Waiting Room and take a glance at what you created! Make sure that your participants get a perfect picture before they enter the workshop.
---