Session Recaps
Do you also feel awkward when you end a workshop and someone asks for the links shared in the chats? 🙆🏻‍♀️
Recaps let you escape this situation by giving you access to all the chat logs, notes and poll results even after ending the session.
---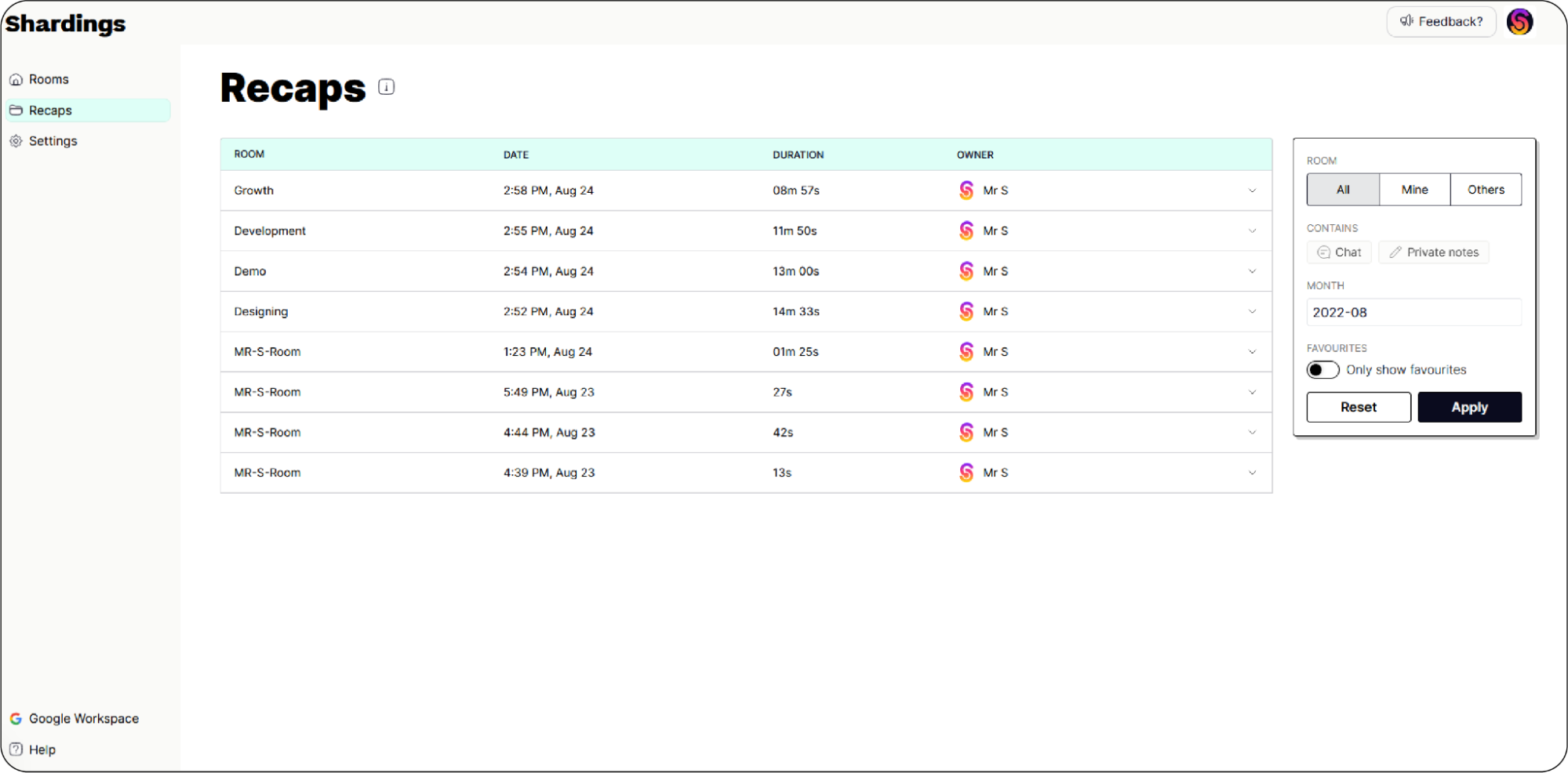 ---
View recaps
View all of your data from the Recap section in your Dashboard.

The chat logs or Notes get opened in a new window giving you a clear view of everything, all at one place!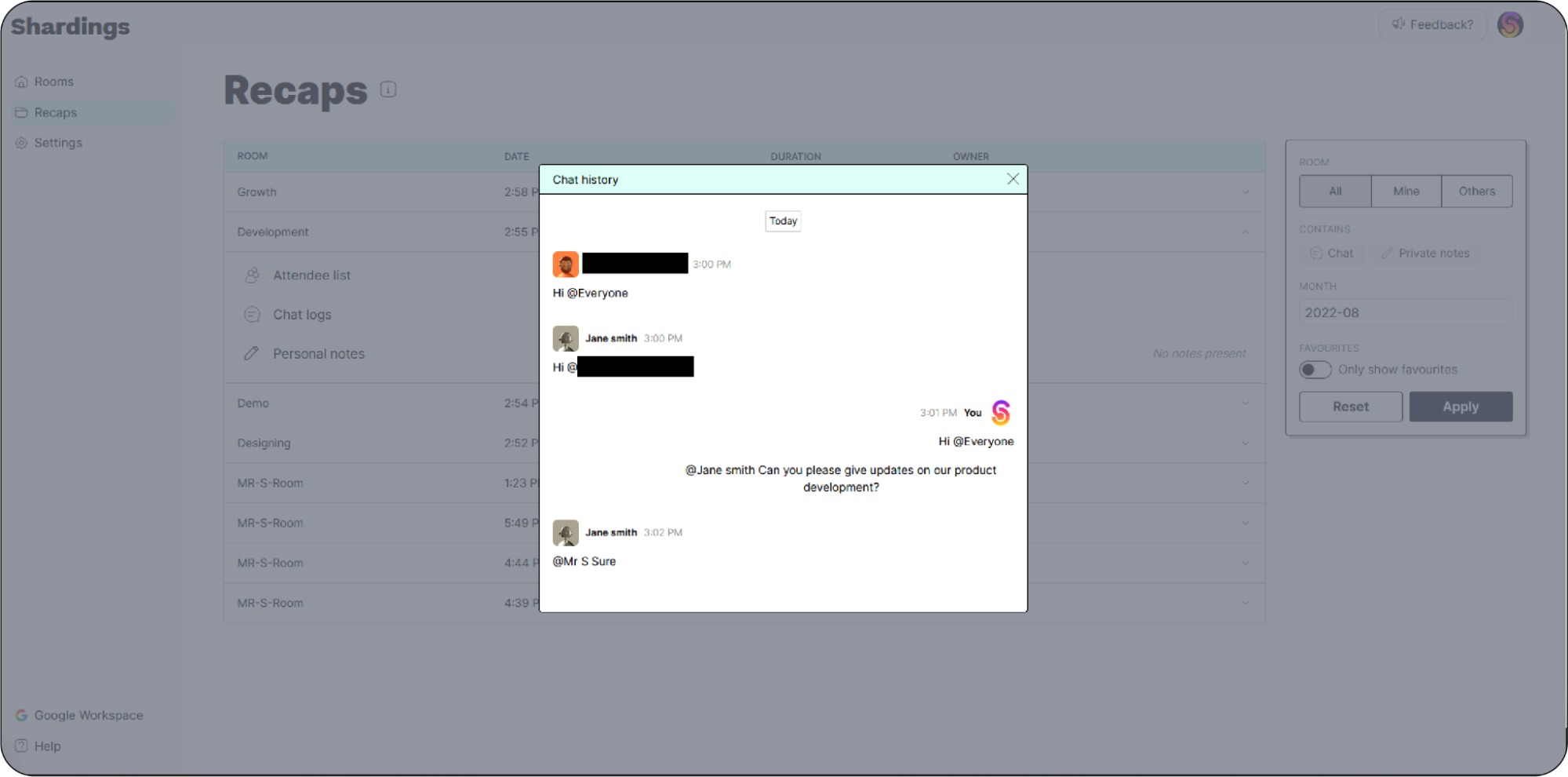 ---
Shared Recaps
If you're signed into your Shardings account and you join a Shardings session hosted by someone else, your private notes and the main chat history will also be saved to your own recaps section!
You can see whether Recaps are from your own room or shared with you by the ROOM OWNER column.

---
How long is my session data saved?
All of your data will be stored permanently until you ask us to remove them purposely.
Contact our support team for more information.