Miro: Collaborate creatively
Revamp your remote workshops by adding Miro - the creative whiteboard to note your session points down!
With Miro directly integrated into Shardings; collaborate creatively, brainstorm ideas and eliminate the need of switching apps to scribble down your thoughts.
---
Launching Miro board
To launch Miro in Shardings, simply click the Miro icon from the toolbar at the right side of your screen.
Create a new board or log into an existing one if you have an account. It's that easy, literally!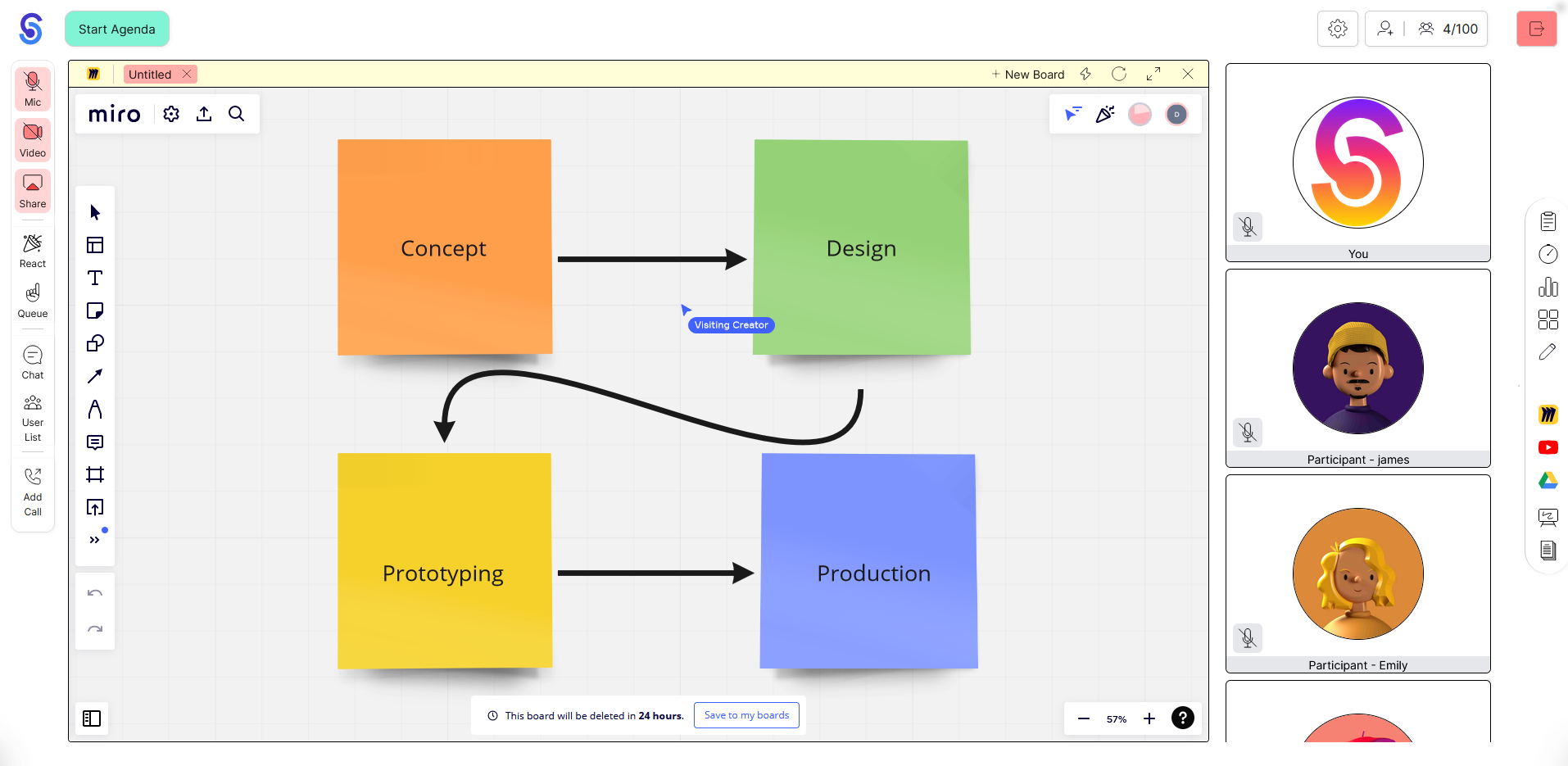 ⚠️
Make sure to pick ' Allow anyone to edit ' to enable real-time collaboration with participants
---
Do I need a Miro account?
Using a Miro board in Shardings doesn't require an account. However, a guest Miro board will be saved for just 24 hours.
To save it for a longer period of time, log into your Miro account.
Logging in has several benefits like:
Setting up and preparing boards in advance for future use

Creating permanent boards; accessible even after the session ends

Taking full advantage of Miro's template-ready gallery
---