Interactive Sessions
Online collaboration is awkward 😬 , right?
Well, we got you covered with interactive features to make you feel comfortable even with strangers so as to make you brainstorm better, build better ideas and products.
Get a hands on to this guide of interaction and break the ice without a hassle.
---
Raise Your Hand Queue
Things can get messy when a lot of participants are talking during a session. And having the urge to ask a question during this chaos is a nightmare in itself. Shardings fix this with the Raise Your Hand Queue.
Whenever you're ready to start a debate, just ask the participants to raise their hand on the Queue button on the left side of your screen and let them share an idea, ask a question or drop a quick suggestion.

Once a hand is raised, simply select a participant of your choice!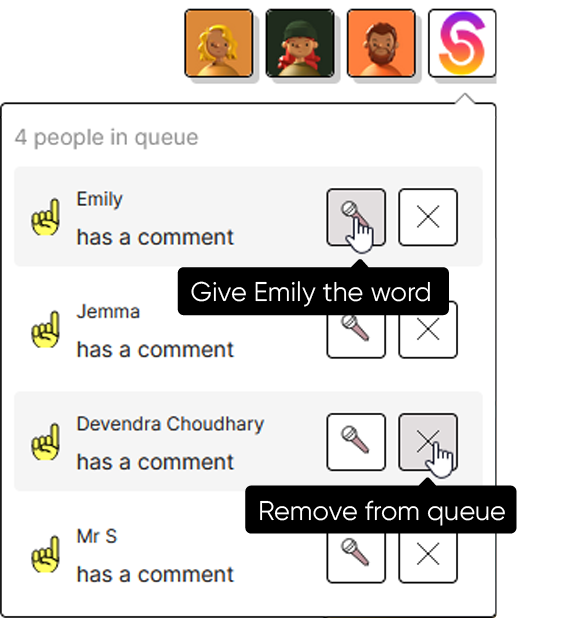 Handing out the Mic
Whenever you give someone access to speak, a yellow box appears at the top corner from the facilitators POV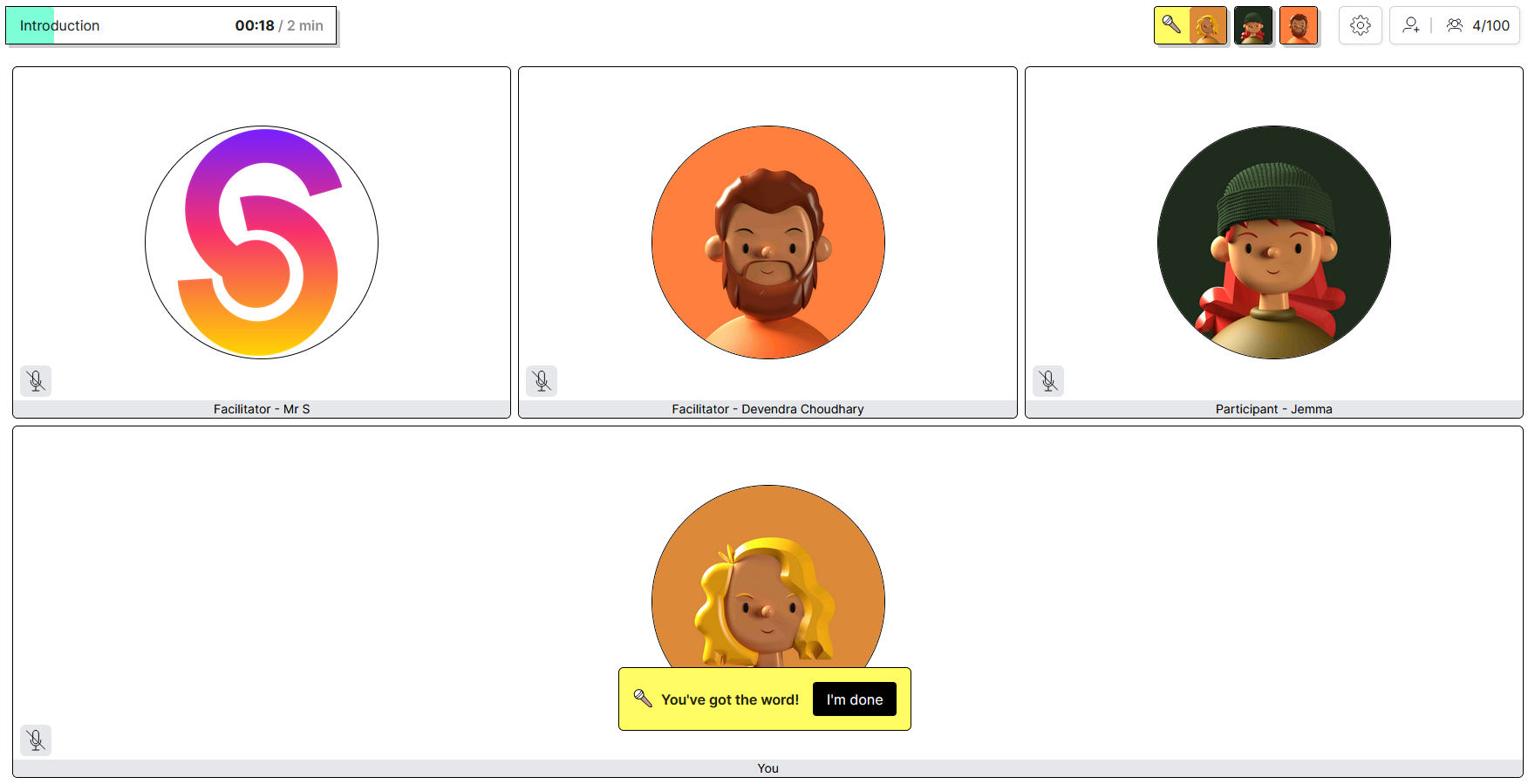 ---
Emoji Reactions
In this expressive and funky online world, nothing comes close to expressing yourself with the good old emojis!
Act surprised, laugh or give a thumbs up; all while someone else is speaking to give them a token of instant feedback on how they're performing.
To share a reaction, simply select an emoji from the list of 10 and let the whole session know how you're feeling.
---
Speak in the Chat
Use the chat feature during an ongoing session and converse without disturbing the decorum of the meeting.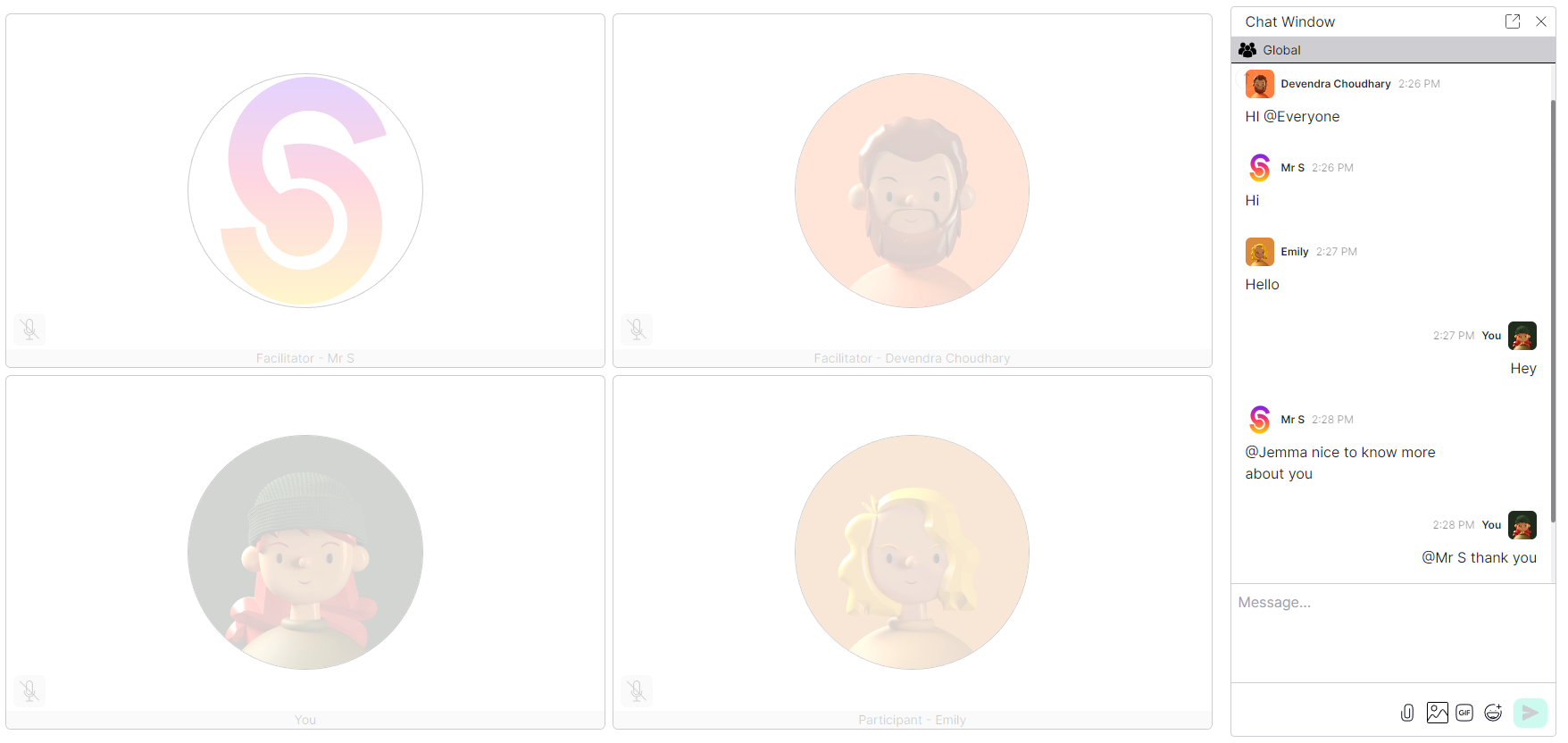 🌟
Protip : Want participants to share how they're feeling in a fun and engaging way? Ask them to share their mood with a GIF!
Private Chats
If you're co-facilitating, converse with your fellow co-facilitators privately and away from everyone else.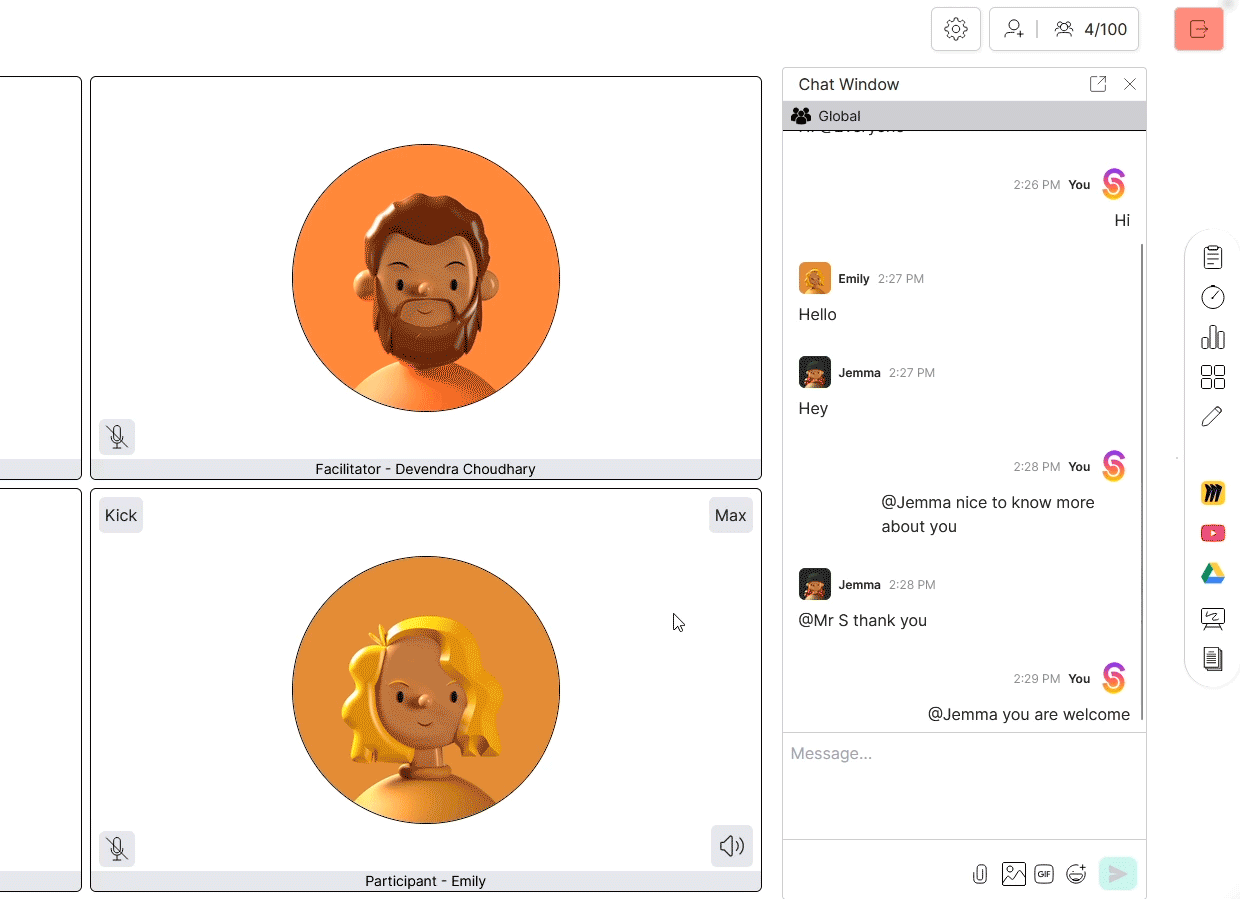 Facilitator-only Chat
Shardings offers a Facilitator-only chat to let facilitators chat all without leaving your current workspace.
Chat Pop Up
Read your chat messages in a separate full-screen window and keep your work screen clean and tidy.
PS: This works wonders when you have a second monitor!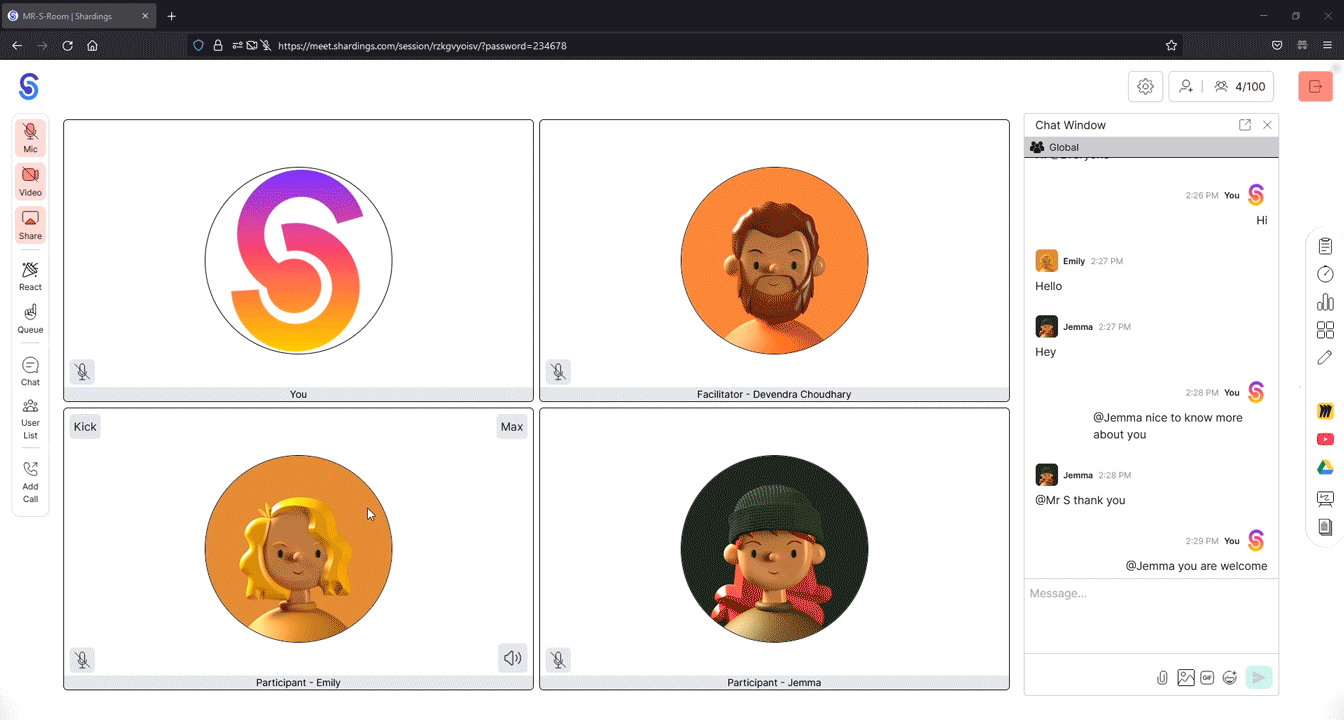 ---