Google Drive: Docs, Slides & Sheets
With the direct integration of Google Drive into Shardings, participants can easily access their documents, spreadsheets and presentations for their own use or to share it to other team members.
No need to share a link with everyone for open or view.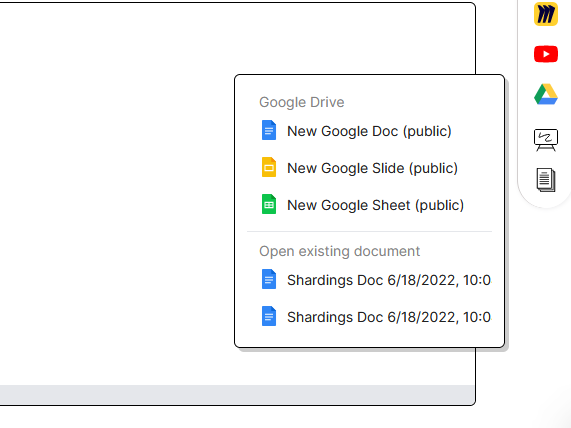 ---
Opening a Document
To open a document, simply hover over the Google Drive icon on the right side of your screen and select ' New Google Doc/Slide/Sheet ' from the dropdown menu.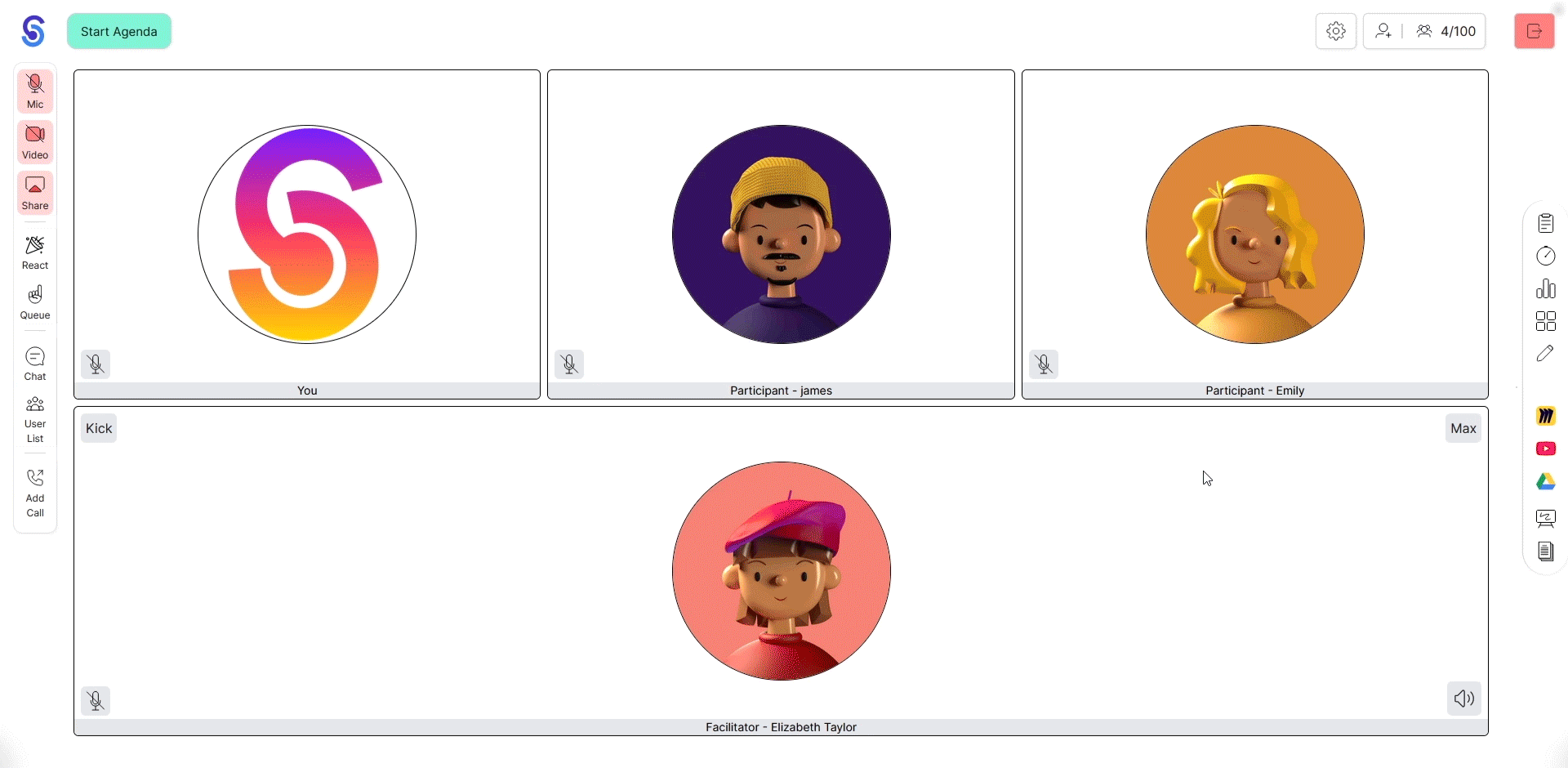 🌟
Protip : Shardings keeps track of the docs you use and saves them under Recently opened so you can easily access them across all your rooms.
---
Having Multiple Documents open
Working on multiple documents? Effortlessly switch from one document to another in Shardings itself! The participants will only be able to see the document on which you're currently working on.
How participants see Documents
Participants only see the document you're working on. They won't be able to see the tabs of different documents which means you can safely queue your documents without the participants knowledge.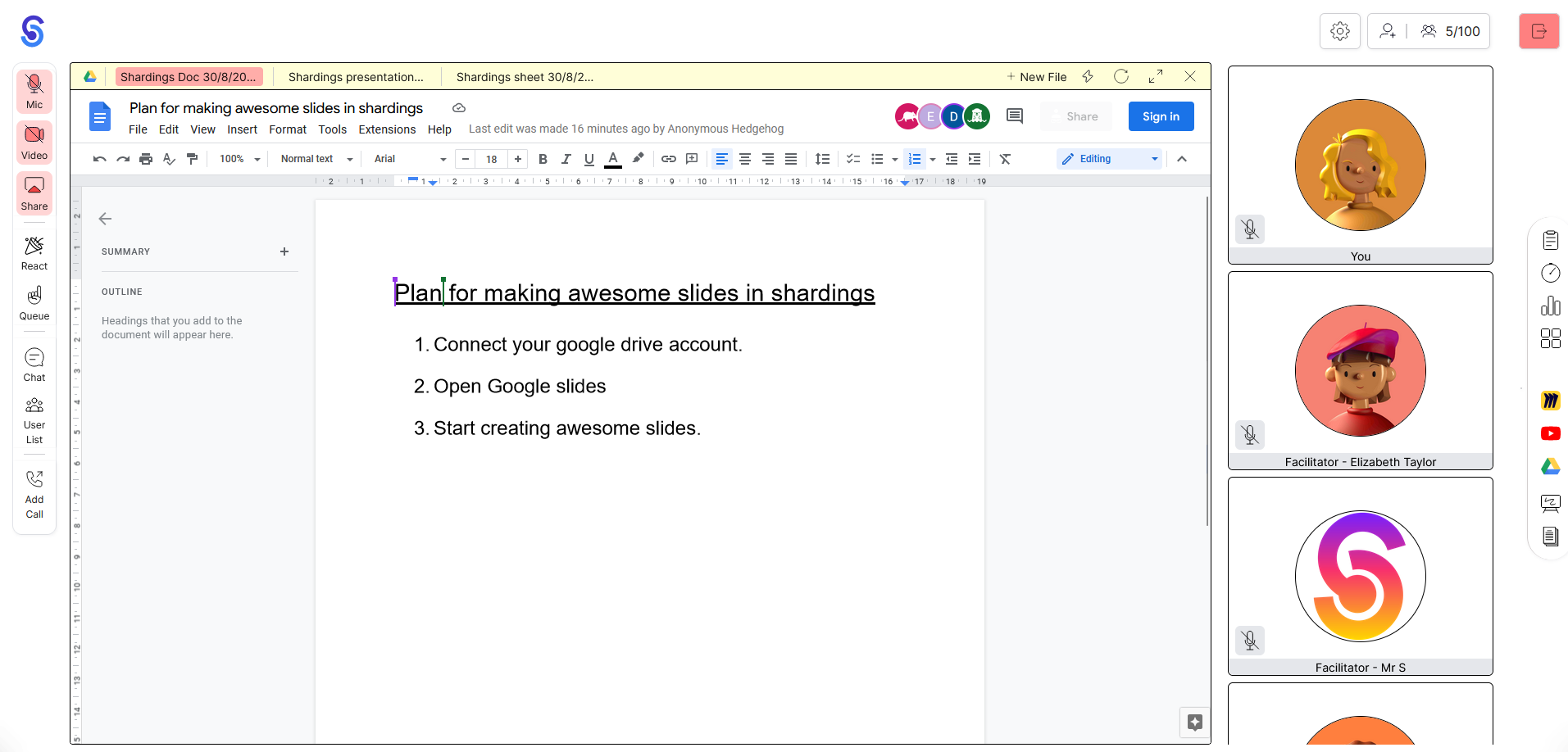 ---
Setting Sharing Permissions
Collaborate in real time with the documents you create on Shardings.
Creating a New Document will set the sharing permission to Anyone With The Link .

Opening an Existing Document will inherit the permissions already set and you might have to edit it according to your requirement.
To update sharing head to the document in your Google Drive account and set the access settings right (i.e. Viewer, Commenter, Editor access for anyone with the link) to unlock the collaborative juices!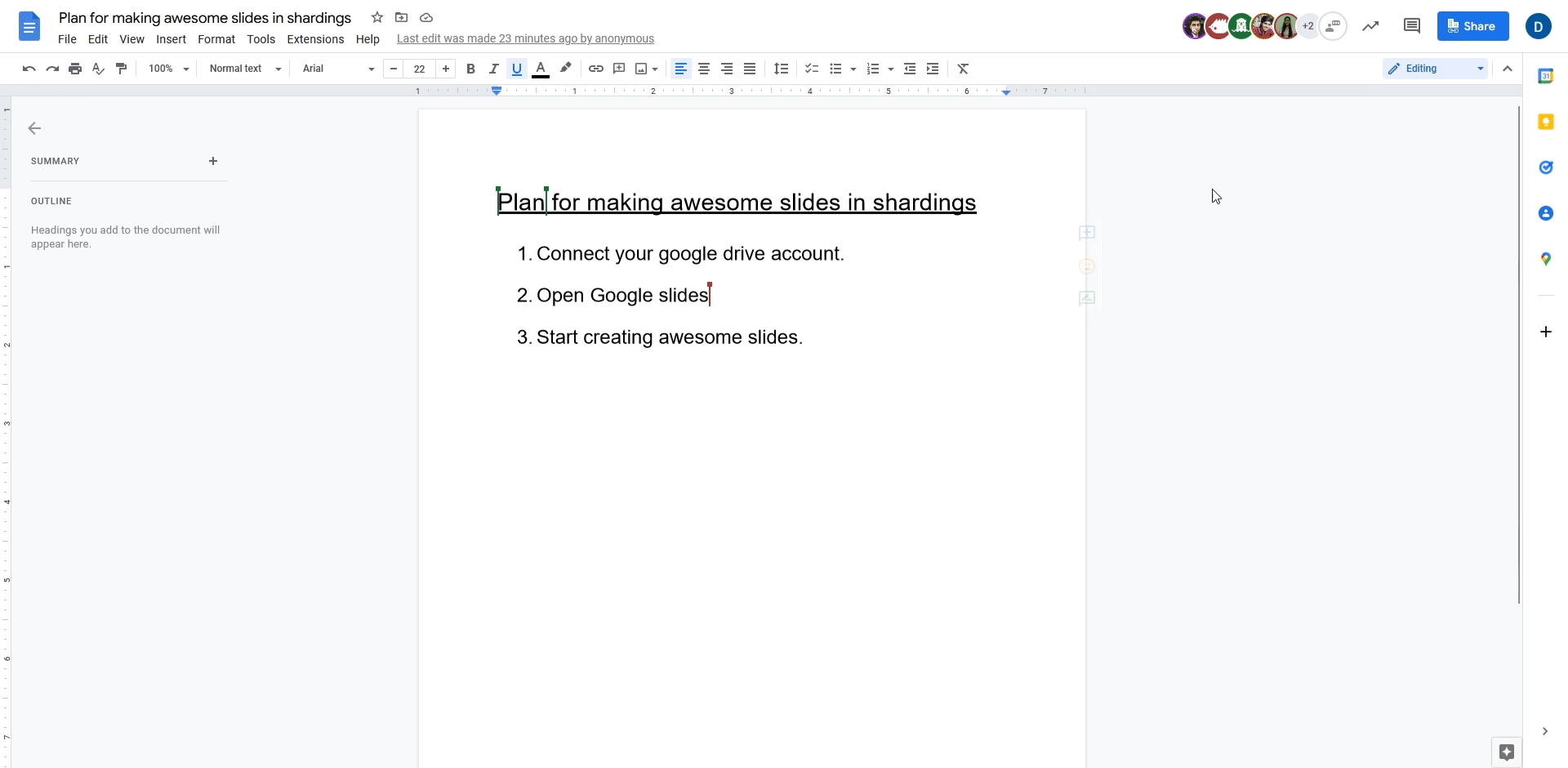 ---