Creating a new Room
First Things First: Set up a New Room to begin your session 🚪
💡
In Shardings, Rooms are your personal permanent spaces which can be reused until you delete them.
All of your Agendas, Breakouts, Polls, Timers and even your Waiting Room settings are saved in your rooms.
You can think of your Shardings Rooms as, well, actual bunker rooms!
---
CREATE A ROOM
At the Shardings' dashboard, create a new room by clicking ' Create A New Room ', set up a name and password and voila, you're done.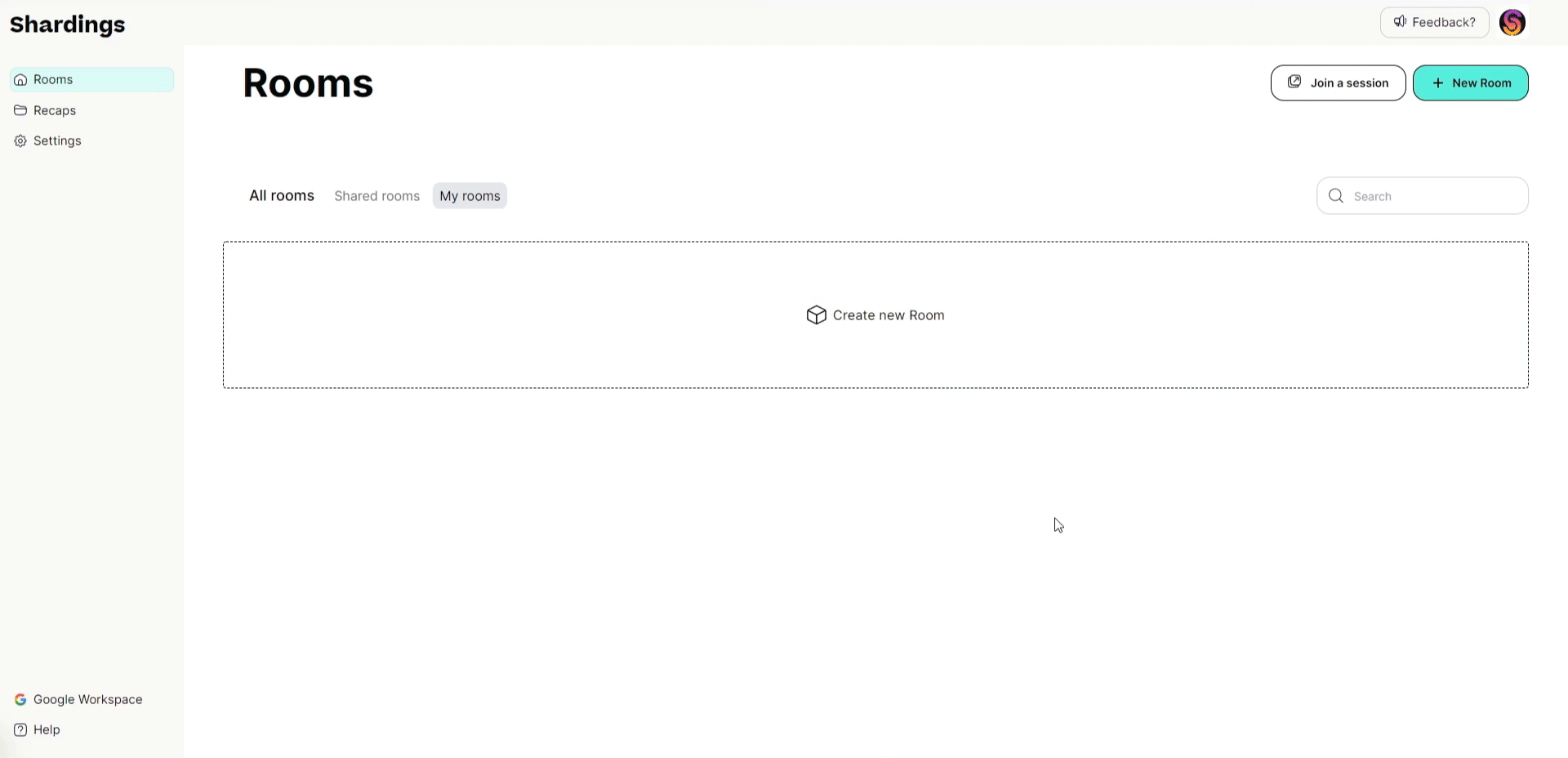 ---