Co-facilitators: Get extra support
Get a helping hand to your work with Co-Facilitators!
---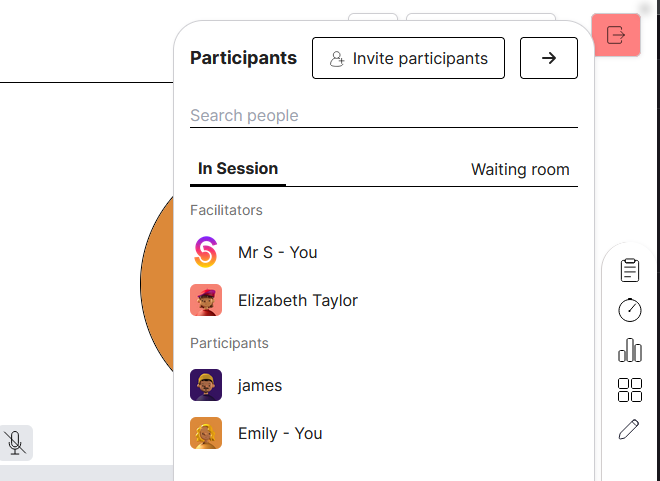 What a Co-Facilitator can help you with?
Co-Facilitators have an upper-hand to normal participants in the meetings and sessions. A Co-Facilitator can help you with:
Mute or Kick Out Participants

Select Raised Hands from the Queue

Share their screen without needing permission

Start Breakout sessions

Start a Timer

Able to ask questions with Polls
---
Adding co-facilitators
You can add a co-facilitator from the User-List present at the right side of your screen. Just click on 'Add Co-Facilitator' in front of the names of the participants and you're done.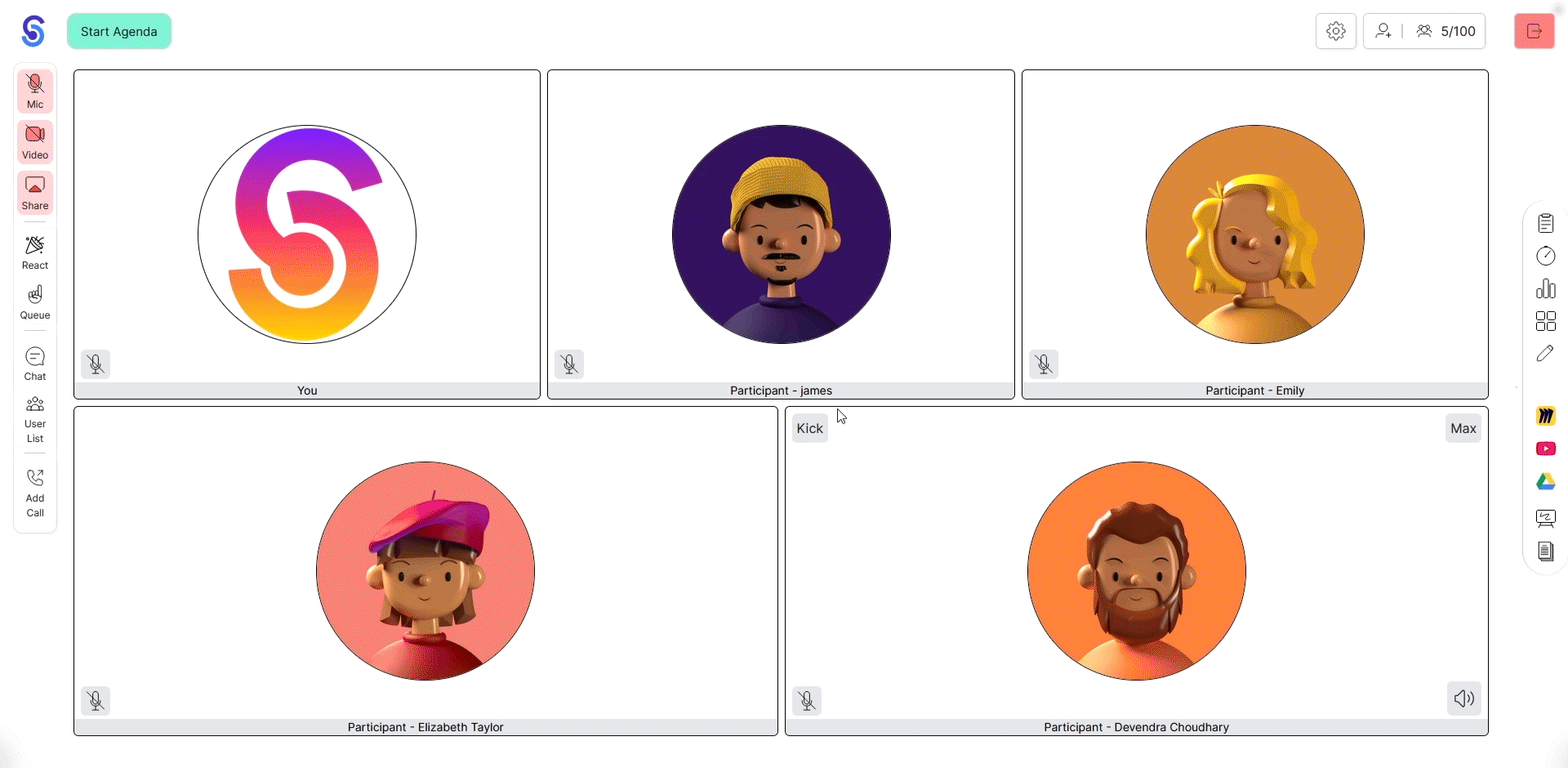 ---
Removing co-facilitators
Removing co-facilitators is an easy task too. Just go to the Room Setup and remove the ones you want. Simple.
---