Breakouts: Spark teamwork
Eliminate the toughest part of running an online workshop- Managing different groups with Breakout Rooms .
You can set up the Breakout Rooms easily in Shardings - number of rooms to be created, the duration of breakout, and how to assign the participants and facilitators.
This collaborative effort helps you focus on team management and eliminate the risk of things getting messy.
---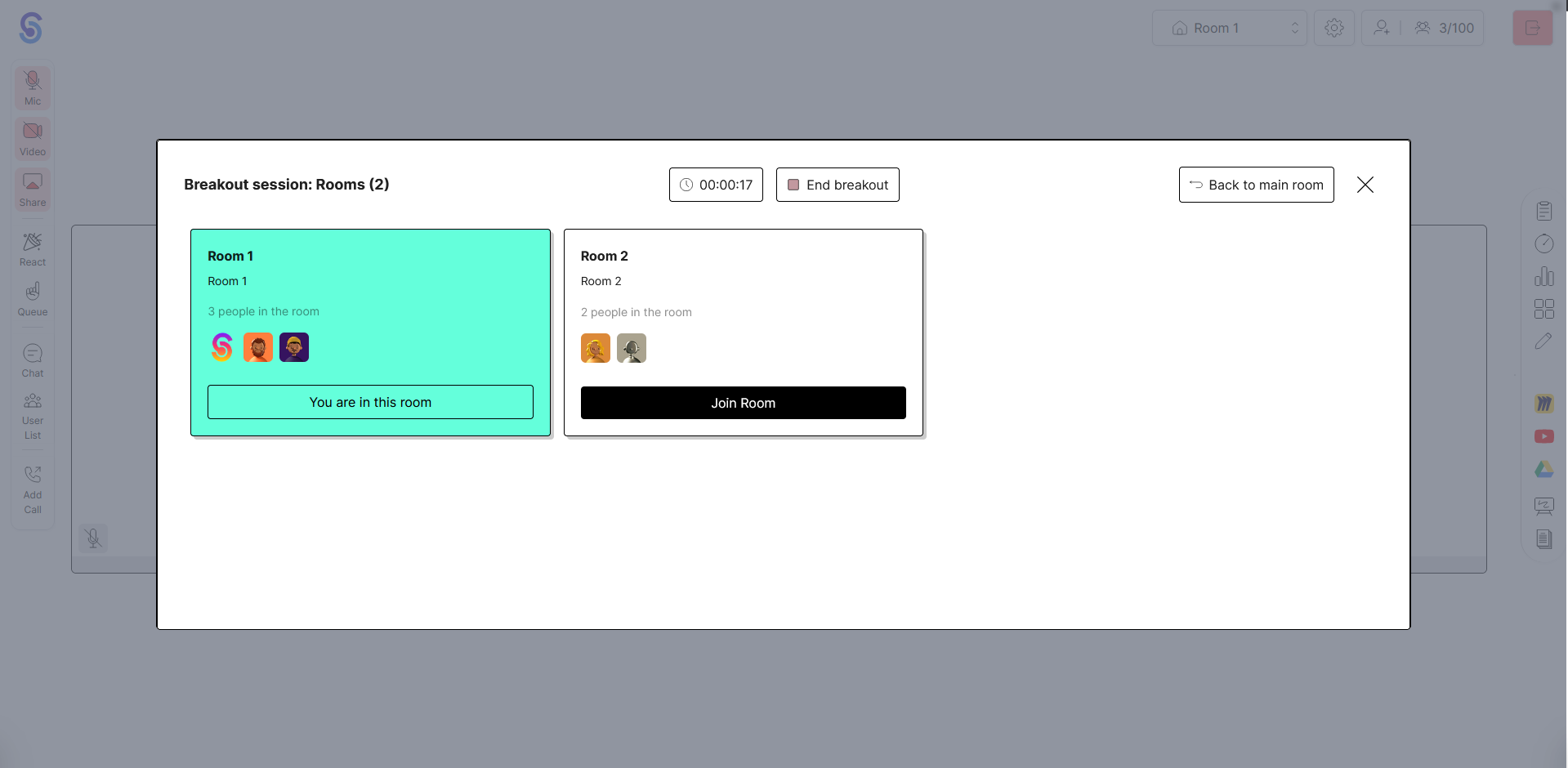 Setting up a Breakout session
Create a new Breakout
Choose whether you want to create a Breakout Room - allowing participants to move freely between rooms.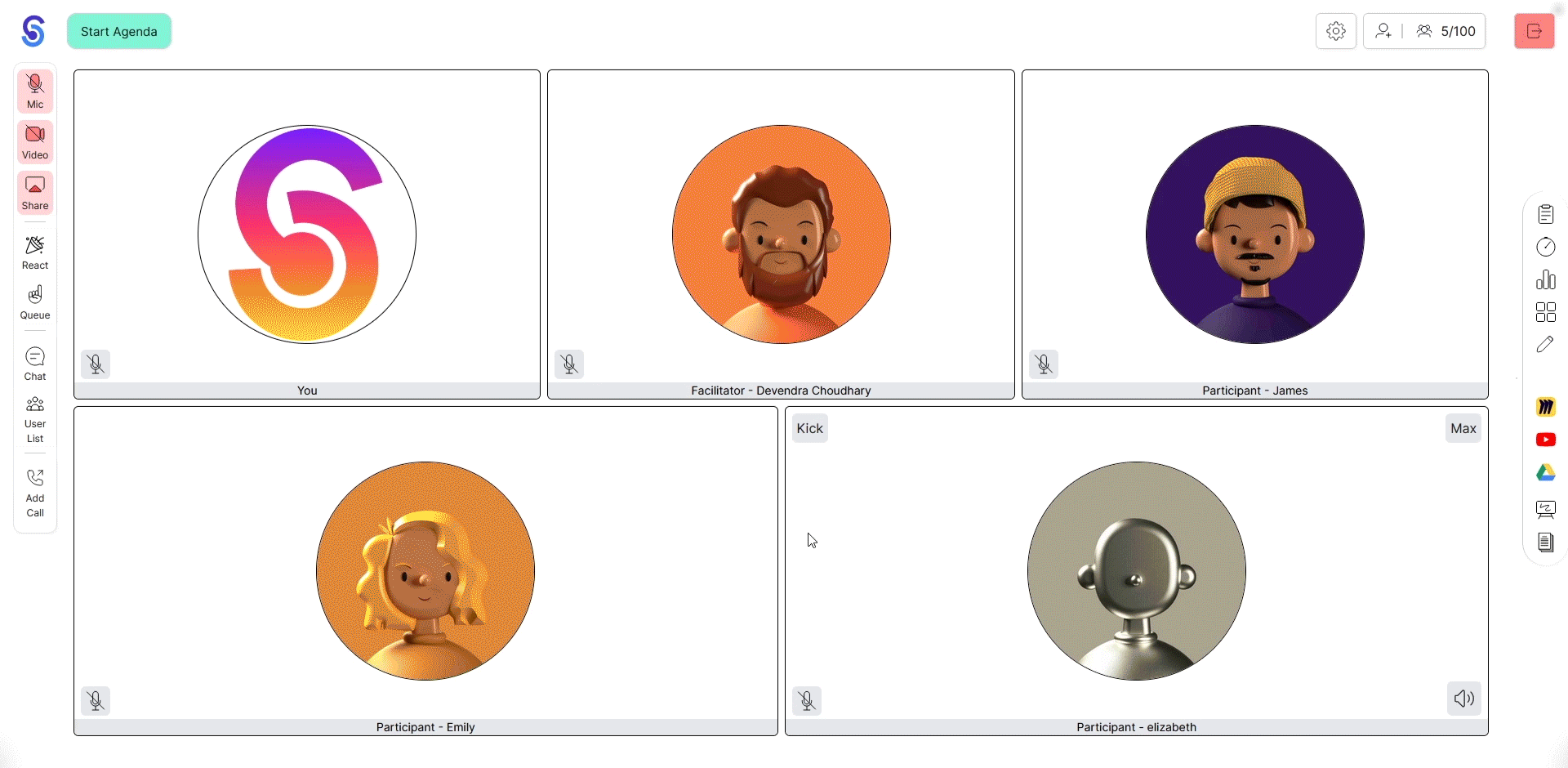 ---
Breakout Rooms
Breakout Rooms
Breakout Rooms enable participants to move freely from one group to another all during all sessions.
Create Breakout Rooms ahead of the session's commencement, assign participants during the session or let them choose to invite themselves during the session.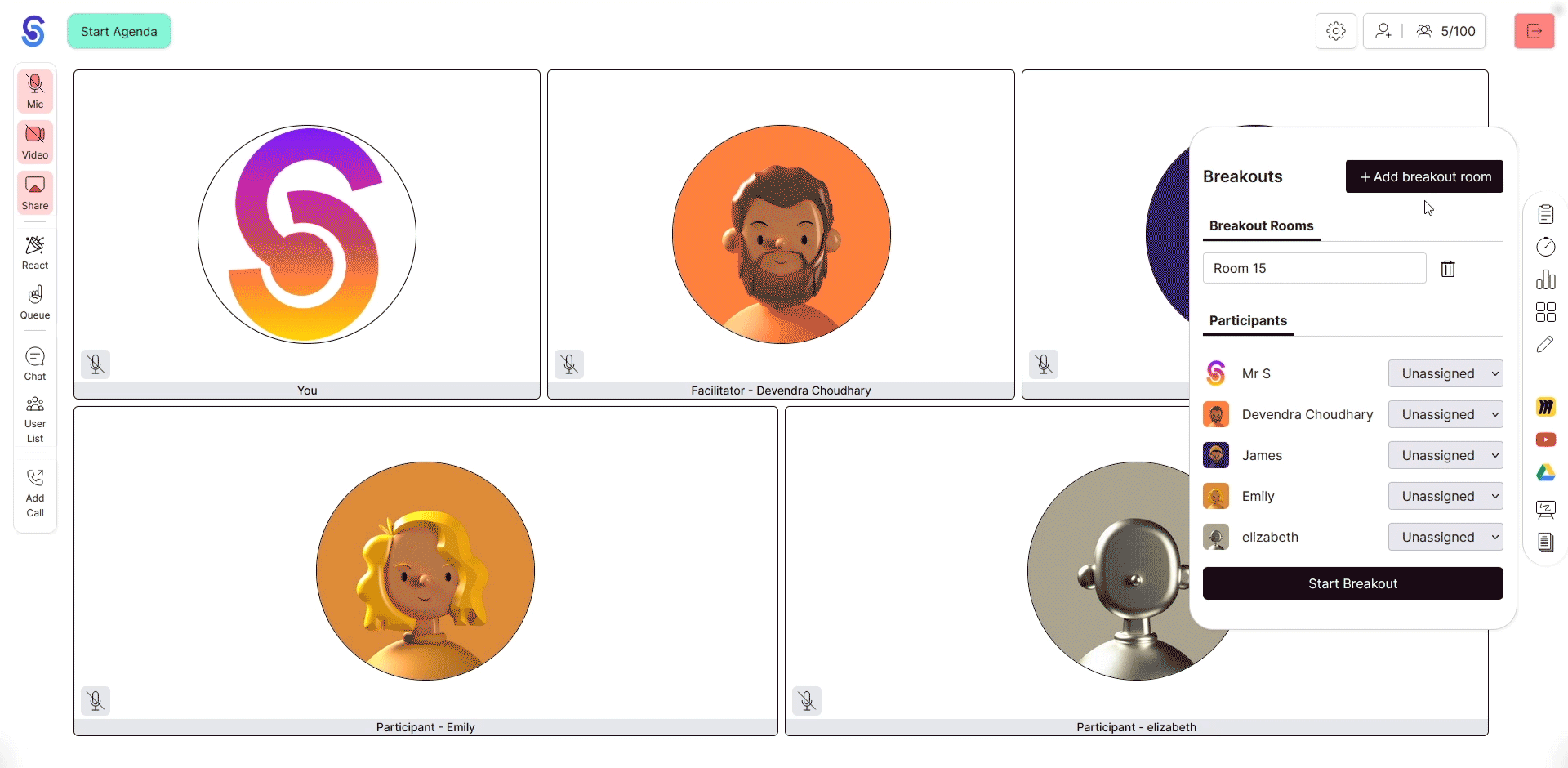 Don't forget to set up a unique name for each Breakout Room so that the participants can distinguish between them easily!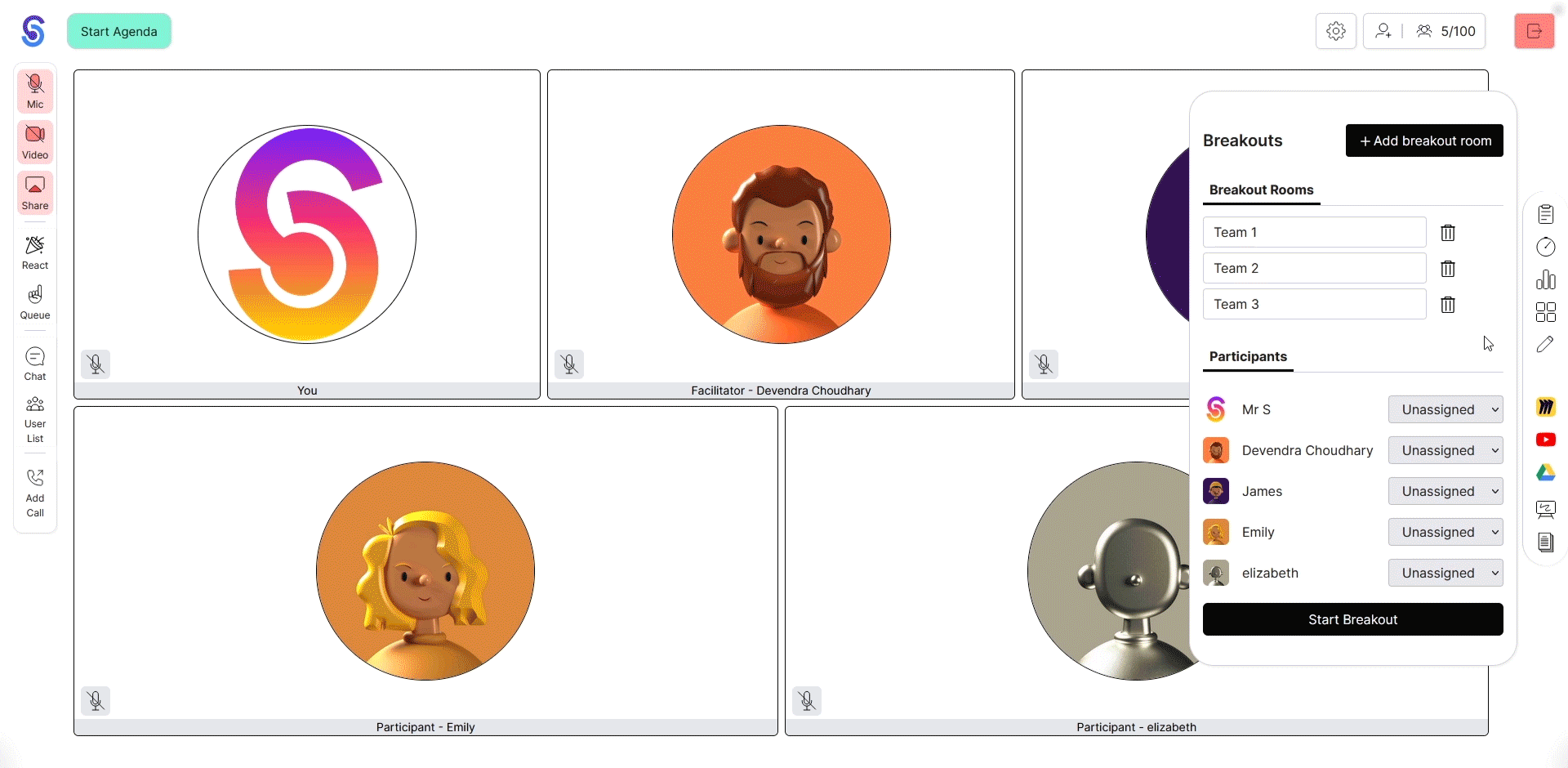 🌟
Protip : Want participants to move from room to room by themselves? Start the breakout room setup without assigning people and have people join whichever room they want on the upper-left hand side!
---
Jumping into breakout rooms
One of the major benefits of being a facilitator or co-facilitator is to glaze over all the Breakout Rooms at once! Simply click the Room Button on the top right corner and have a look!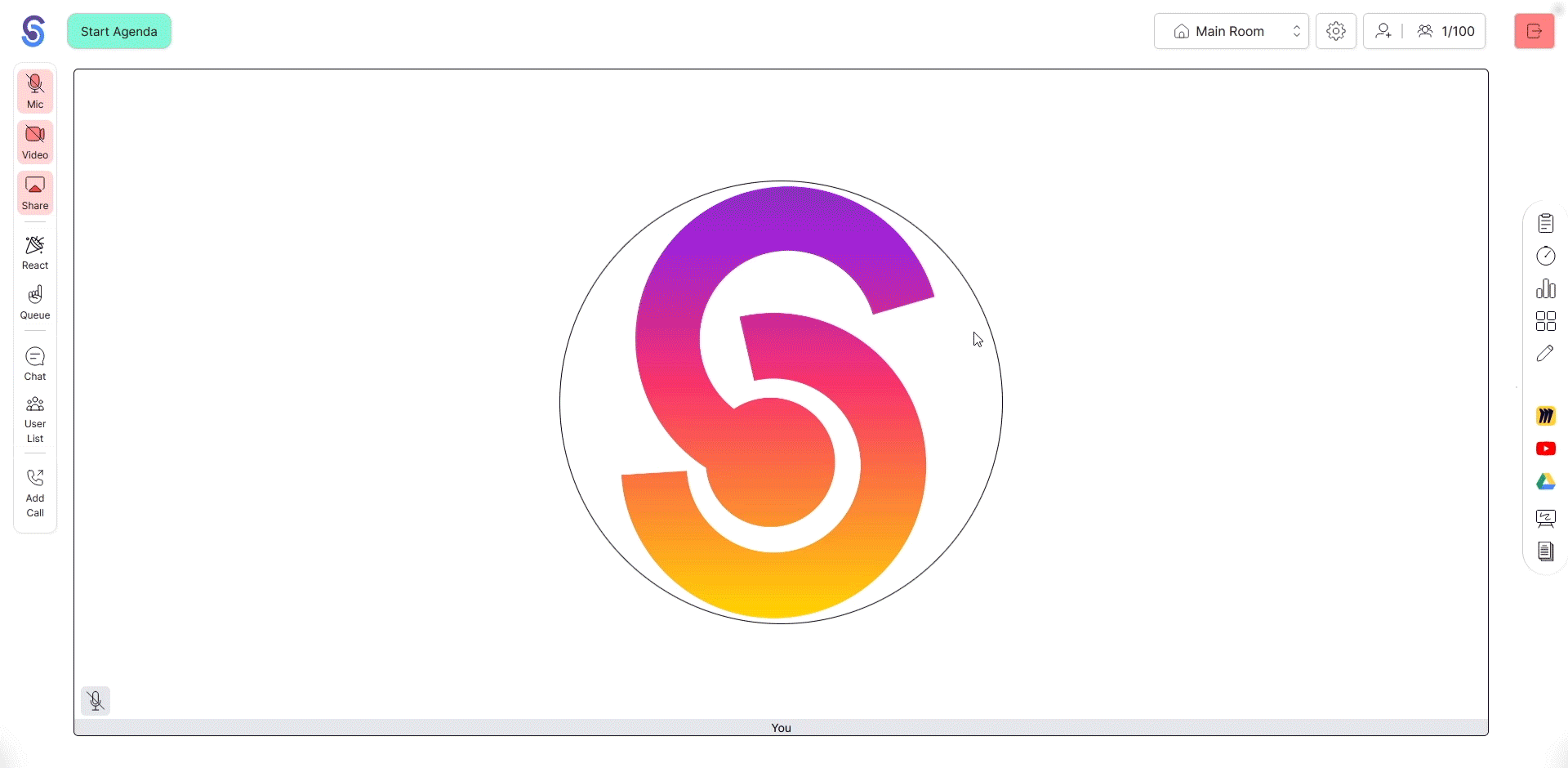 ---
---
Ending the Breakout Session
Whenever the time of your Breakout Session ends; you get notified right away and get an option to either extend it or end it.
Upon ending it, a 10-second countdown starts giving everyone time to wrap things up. Everyone gets pulled out of the Breakout Room and sent to the Main Room automatically.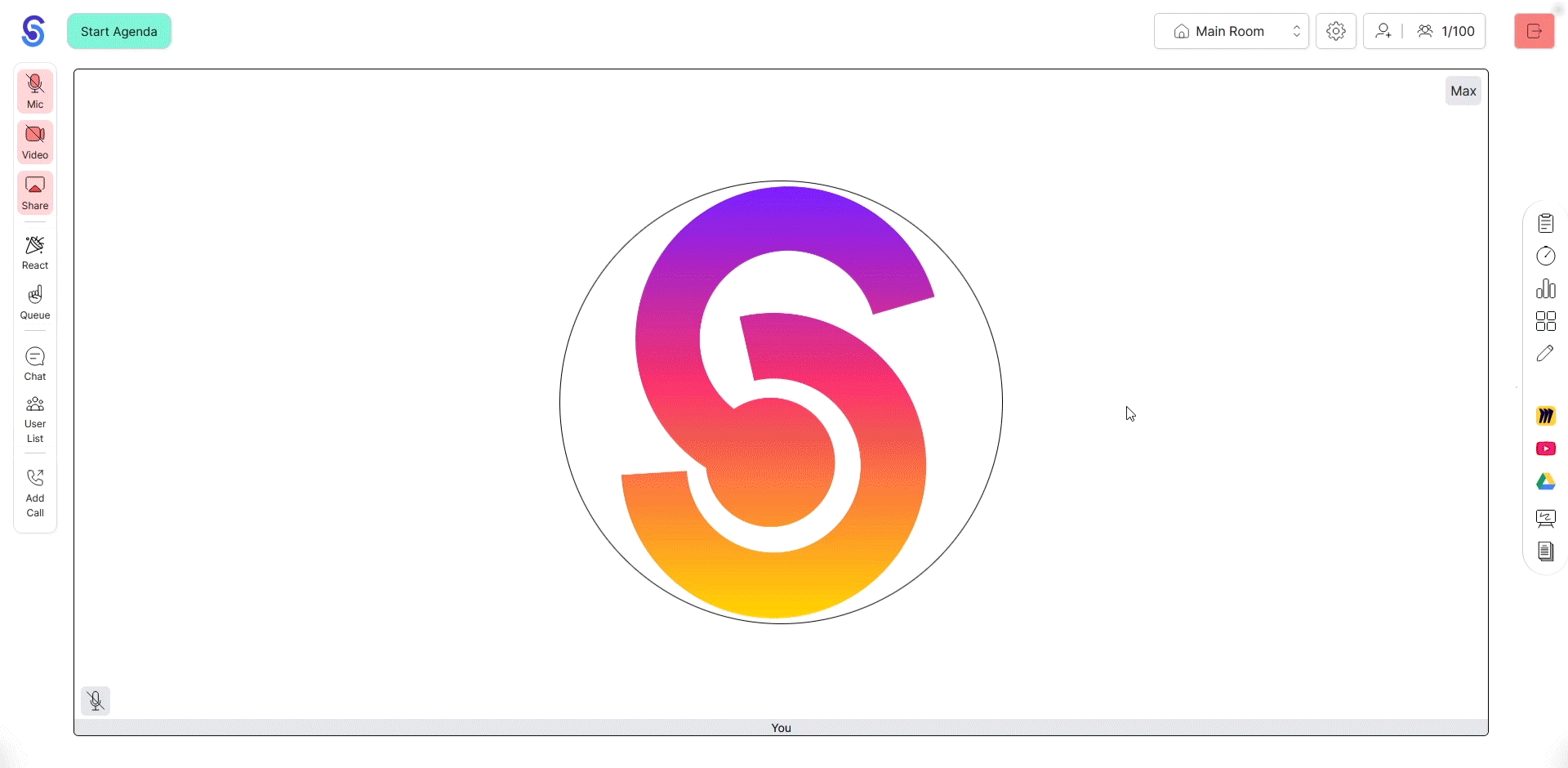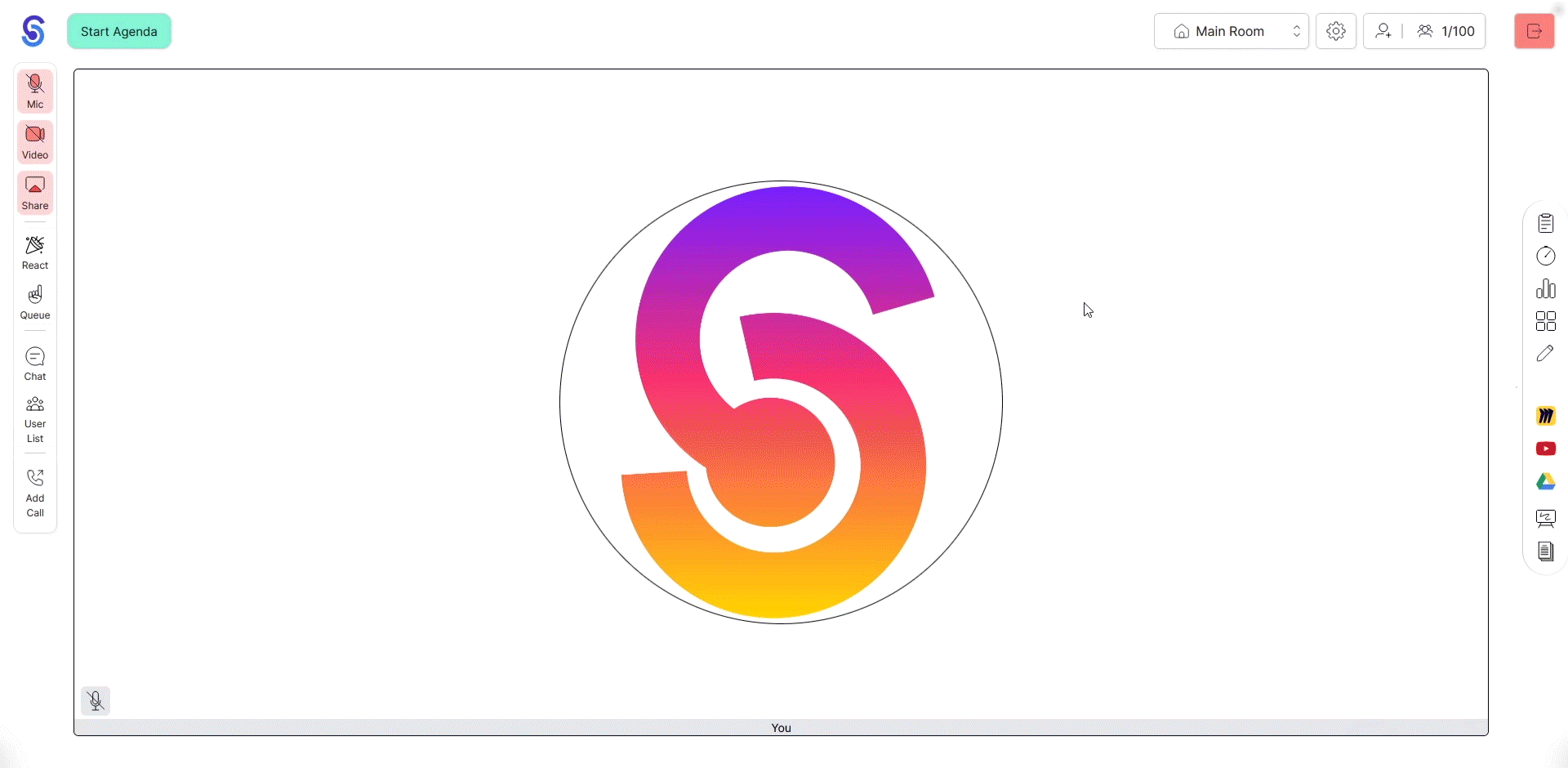 ---